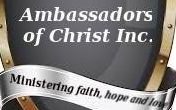 The Remnant
2 Kings 19:29-31
29 "This will be the sign for you, Hezekiah:
"This year you will eat what grows by itself,
and the second year what springs from that.
But in the third year sow and reap,
plant vineyards and eat their fruit.
30 Once more a remnant of the kingdom of Judah
will take root below and bear fruit above.
31 For out of Jerusalem will come a remnant,
and out of Mount Zion a band of survivors.
"The zeal of the Lord Almighty will accomplish this.
After all has been said and done what remains standing is important
The last man standing is what declares a victory. During a boxing match if the losing opponent continues to get up with his arms in fighting position the fight will continue. It is when the arms go down that a fight is stopped and a declaration of victory is made. During the time when the people of God were in a war with the Amalekites, if Moses' arms dropped the people began to lose the fight so Moses needed to keep his arm raised all the time (Ex17:11). And, usually in a battle there is a small group of soldiers that will push to win the battle no matter the cost, kind of like the six marines who pressed to raise the flag at Iwo Jima. Isaiah said that like in the battle of Median where every soldiers boot and garments were rolled in blood and what was going to be left was as said in verse 6 "For to us a child is born, to us a son is given, and the government will be on his shoulders. And he will be called Wonderful Counselor, Mighty God,
Everlasting Father, Prince of Peace (Is9:6). The remnant of the battle is glorious. The fact that Christ remain alone steadfast in winning the battle for us is astronomical (1Cor15:57).
The promise to Hezekiah that the victory was going to come came with a sign, that a remnant was going to rise after the third year. Such remnant was going to be rooted below and was to bare much fruit. Now, the reason why a remnant comes about is because they are deeply rooted in the cause, and no matter what storm comes their way they will stand. Now, in order to bare fruits (Jh15:8) one needs to be rooted. Take for instance John the baptist, in Matthew 11:7 Jesus describes him as a reed battered by the desert, but rooted and unmovable. We have gone through so much this year. Many have had no other choice but to entertain themselves; after netflix, hulu and Facebook has been over exhausted, church services. And, have become somewhat rooted in Christ, but the real test to see if you are rooted is when the country opens will you continue to seek Christ; or was it because you had nothing else to do. See, we need to be counted as that band of survival that was promised to Hezekiah that would be rooted. Jeremiah says that when you trust in the Lord you will be like a tree rooted who bares much fruit (Jer17:7-8).
Peace I leave with you; my peace I give you. I do not give to you as the world gives. Do not let your hearts be troubled and do not be afraid. John 14:27