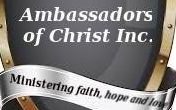 Short of the Promise land
Numbers 32:5-7
5 Wherefore, said they, if we have found grace in thy sight, let this land be given unto thy servants for a possession, and bring us not over Jordan.6 And Moses said unto the children of Gad and to the children of Reuben, Shall your brethren go to war, and shall ye sit here? 7 And wherefore discourage ye the heart of the children of Israel from going over into the land which the Lord hath given them?
Becoming prosperous and obtaining all the goodies this life can offer is tempting.
Today, we have the opportunity to acquire riches that at other times were unreachable. Back in the 80's the minimum wage was about $3.35 per hour, and today we can find jobs with the minimum of $12.00 per hour. Only the rich could offer cell phones back then, and today anyone even homeless people can obtain one. Riches of this world are becoming easier then ever to get. Jesus taught us that this world's riches choke the word of God (Mt13:22). It is easy to fall in love with today's riches, I mean who does like to speak to another person over a video from thousands of miles away. In fact, two young men were playing a game thousands of miles apart, one was in the US and the other was in London, and the one in the US started to get seizures. The young man in London was able to find the address of his friend and send first responders to save him. So, falling in love with today's riches is easier to do then ever, but the bible tells us not love this world otherwise the love of the Father is not in us (1Jhn2:15-17). Paul tells us that through the craving of the riches of this world many have gone astray (1Tim6:10).
Now, the people of Israel were promised a land which flowed with mild and honey when they came out of Egypt. They wondered through the wilderness many years trying to get to this land. And, when they were getting close to the land, the land became tempting to keep them from continuing their journey. The children of Gad and of Ruben became enticed with the land and decided not to continue to land God promised; they found the land better then the one God had promised. Now, what is better then what God promises? God's promises are true and they are precious (2Pt1:4), they enable us to escape the world's corruption. Gad and Ruben fell into the trance of this world and did not experience the promises of God. The riches of this world are temporary Solomon tells us that they will make themselves wings and fly away (Pro23:5). But, God's promises bring about a promising future and hope (Jer29:11). And, when we choose the riches of this world rather then his promise land, well it brings a distaste savoir to him, and God was not happy with the children of Gad and Ruben.
Settling for something short of the promise is not what God expects from us. We are to press forward for towards God's promises, because they are true and faithful (1Cor1:9). They are yes and Amen, God's promises (2Cor1:20).
God is not a man, that he should lie; neither the son of man, that he should repent: hath he said, and shall he not do it? or hath he spoken, and shall he not make it good? Num23:19.